NEWS POSTS AND HUNTING INFORMATION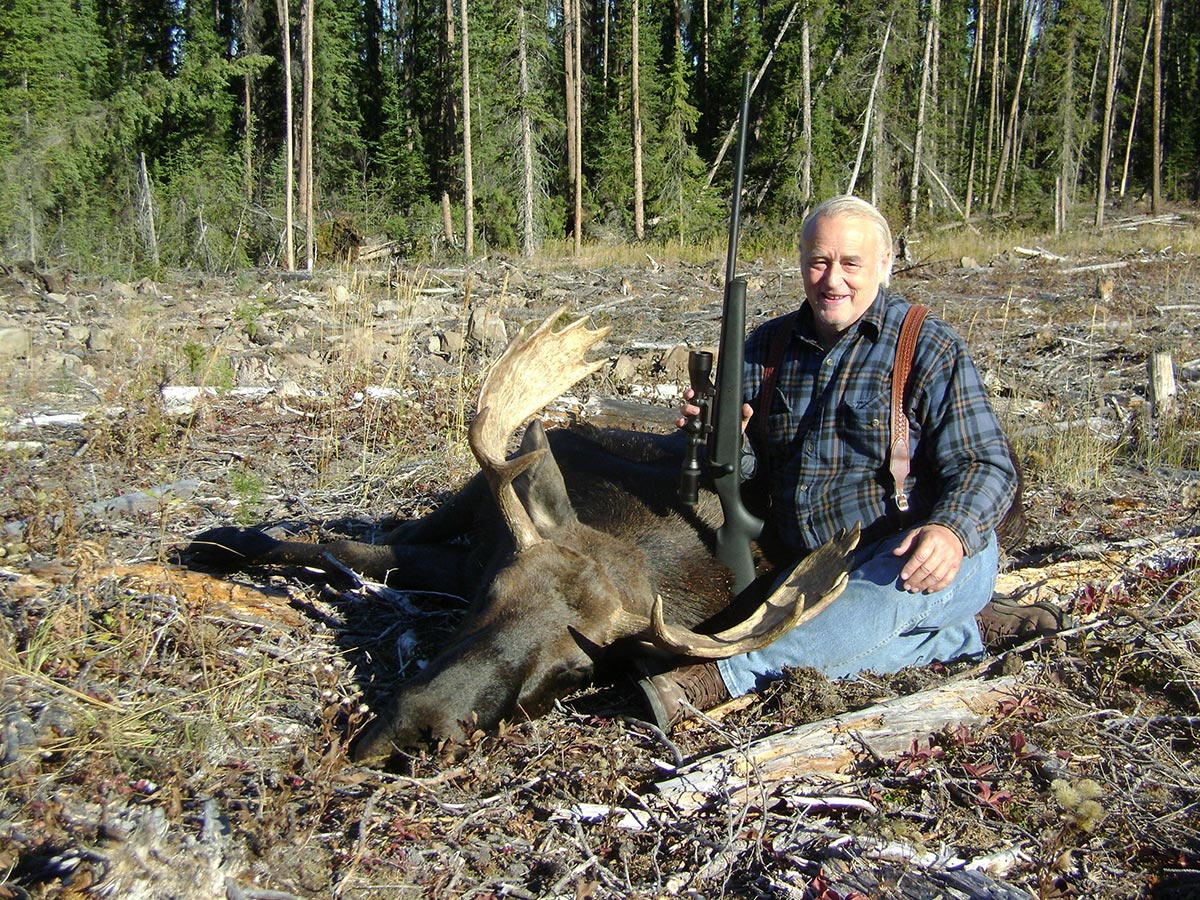 Non Resident Moose Hunting in British Columbia
Nature comes alive in the vastly diverse landscape of British Columbia, Canada. If you've been here, you know it. Beyond the surface stillness of remote lakes, creeks and beaver swamps, there is the stirring energy of the wild unmatched by any other region in the world. It takes patience to reap the benefits of hunting in BC, but the surroundings make it worth the wait. And the rewards, well, you know; it's absolutely a proud moment when you're sharing the feast of your Canadian moose hunt earnings with family and friends back home.
For non-resident hunters of Canada, moose hunting is an especially treasured memory and exciting opportunity to take home magnificent big game. Fortunately, the laws for hunting big game in Canada make it easy for you to enjoy your trip and tag a big beast. There are just a few things you need to know for booking your moose hunting trip in BC:
Before you book your BC moose hunt
Guidelines from the British Columbia government. 
Research online for outfitters in the region of Canada you desire to hunt. All non-resident alien hunters hoping to hunt big game in BC must be accompanied by a registered guide outfitter.
Check with your guide to ensure adherence of the rules: a licensed guide may not have more than two hunters in the field at one time.
After booking your BC moose hunt
Your BC guide outfitter should take care of obtaining and purchasing the appropriate licenses and tags so that you are ready to go when you arrive in BC.  At Batnuni Lake Guides & Outfitters, we do not charge any processing fees for obtaining the necessary licenses and tags for your hunt. These costs are included in your hunt package.
When you book with Batnuni Lake Guides & Outfitters, you will be sent an information package which provides the necessary documentation for your non-resident firearm declaration form, which you will need to have confirmed by a Canadian customs officer upon your first point of entry into the country.
Non-resident hunting at Batnuni Lake Guides & Outfitters
We welcome non-resident alien hunters to our robust hunting area in British Columbia, where you will enjoy a personalized experience with one of our expert hunters. First class lake front accommodations, meals, shower facilities, field care of your meat and trophies, and transportation to and from the airport at Prince George area all included, as well as your non-resident alien hunting license and tags. You're in for the BC moose hunting trip of a lifetime at Batnuni Lake Guides & Outfitters.