WELCOME TO BATNUNI LAKE HUNTING GUIDES & OUTFITTERS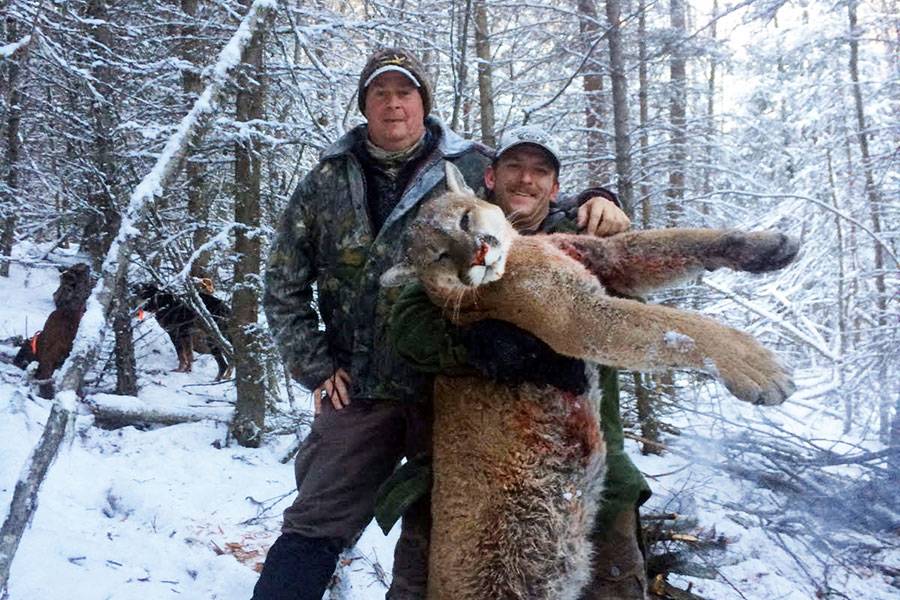 BC GUIDED HUNTING
Batnuni Lake Guides and Outfitters can offer a wide range of B.C. Canada hunting packages and exciting adventures. Moose Hunts, Bear Hunts, Cougar or Lynx Hunts, we have experienced guides, mature game, and wildlife populations healthy enough to ensure that your next hunting adventure will be successful. Come explore the natural beauty of British Columbia with Batnuni Lake Guides and Outfitters.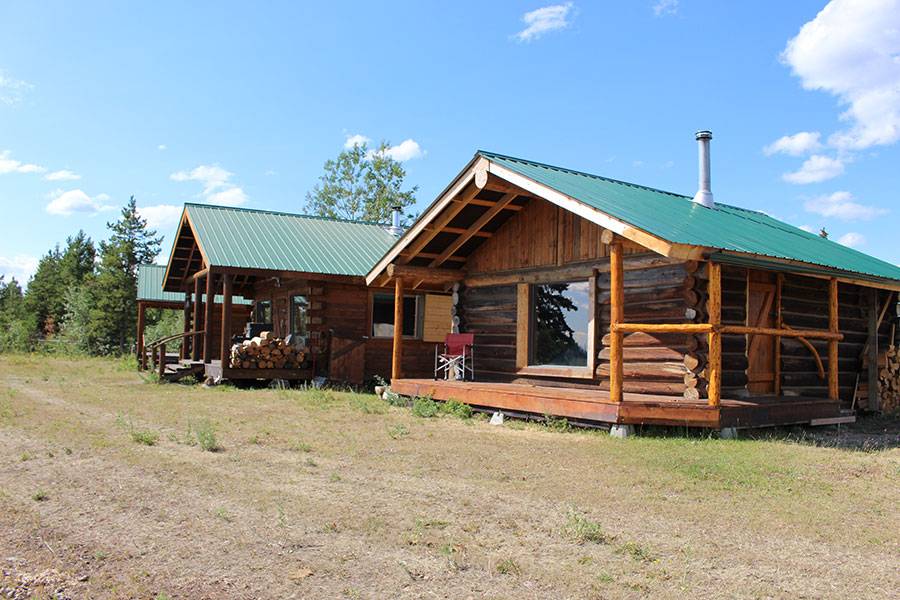 ACCOMMODATIONS
Lakefront hunting accommodations here are warm and cozy. We offer our guests with everything they need to relax after a day of adventuring. We have spent several years updating and beautifying these cabins so that clients experience a stylish and comfortable stay.
It is our hope that you book your next hunt with us.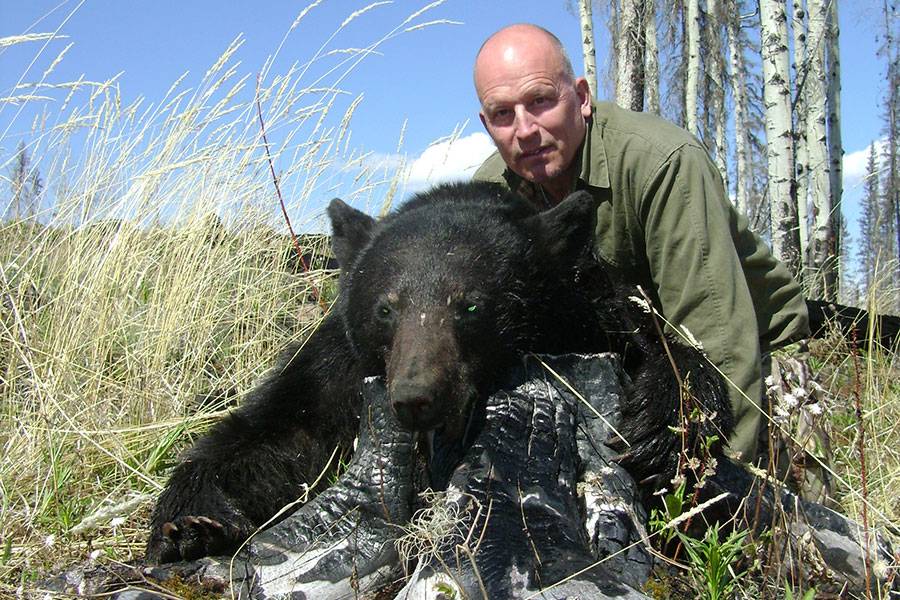 INFORMATION ON GUIDED HUNTS
Over the past few years we have put together a series of blog posts sharing helpful information and tips for our hunters like; How To Ship Meat to the USA, Tips for Planning a Moose Hunt, Equipment to Bring With you, Hunting Deer During the Rut, Using a Treestand, Field Dressing, Calling a Moose and more.
Outfitters & Hunting Guide, BC Canada | British Columbia Guided Hunts
Experience a premier hunting habitat with magnificent big game populations of animals like black bears and mountain lions at Batnuni Lake Guides & Outfitters.
We're members of the Guide Outfitters Association of British Columbia – working to promote proper management of wildlife populations in the BC wilderness. Following BC's black bear management program, we stress selective huting and only take mature animals.
Regardless of your skill level, our expert guides and outfitters provide everything you need to have an amazing hunting experience in British Columbia, Canada. We offer a limited number of hunting opportunities each season, so contact us as early as possible.
BC Hunting Packages | Guided Black Bear Hunts, Moose Hunts, and Cougar Hunts
Batnuni Lake Guides and Outfitters can offer a wide range of BC Canada hunting packages and exciting big game hunting adventures. Moose Hunts, Bear Hunts, Cougar or Lynx Hunts, we have knowledgeable hunting guides, a hunting concession with exclusive rights, and decades of experience with many hunting methods & hunting styles to make your next guided hunt successful – while having a great time!
For a different outdoor experience, we also offer wild trout fishing trips on the Blackwater River — one of North America's best wild trout fishing areas with rainbow trout, bull trout, and cutthroat trout.
Come explore the natural beauty of British Columbia, Canada with Batnuni Lake Guides and Outfitters. It truly is one of the best remote locations for hunting trips and big game animals in British Columbia.
Our Prime Hunting Area and Location
Batnuni Lake Guides & Outfitters operates its Moose and Bear Hunts within a huge area of roughly 2500 square miles of prime Canadian Moose and Black Bear habitat located West of the Rocky Mountains.
Covering long distances, we have over 200 lakes and 3 major rivers, the Blackwater, Euchiniko and Chilako. The area is made up of; timber, logged areas, lakes, creeks and beaver swamps. This provides you with one of BC's premier moose, bear, timber wolf, cougar and lynx habitat. We have occasional sightings of mule deer, whitetail deer, and mountain goat, but due to our lower elevation, we do not offer mountain goat hunts. In Canada, grizzly bear hunting is only permitted in the Yukon territory.
Batnuni Lake Accommodations
We have a main camp consisting of two hunter's cabins one of which can sleep five people, while the other sleeps 4. The cabins provide plenty of room for you and your friends. Hunters are kept comfortable with wood heat and access to hot showers after a hard day adventuring. For the more adventurous hunter, we have remote camps on remote BC lakes and rivers.
About Batnuni Lake Hunting Guide BC & Outfitters Hunting Trips
Our hunting accommodations camp is situated in a remote location on a gorgeous lake with a massive hunting area to explore. From opening the cabin doors in the morning hunters may be lucky enough to see local residents of the area such as beavers, muskrats, loons, otters, eagles, and bulls cruising during the rut. Famous black water wild trout will be jumping in lake and routinely draw the interest of predators.
For more information on hunt cost, success rate, and our availability – call us at 1-877-228-6864 or CONTACT US.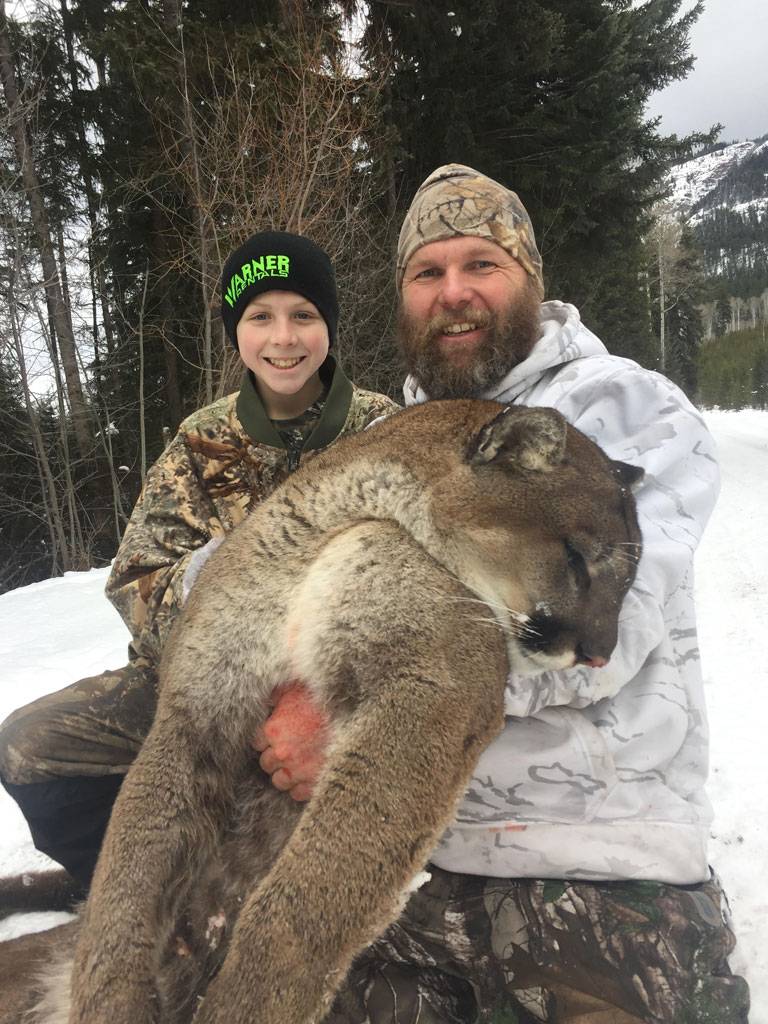 Father and Son Cougar & Lynx Winter Hunts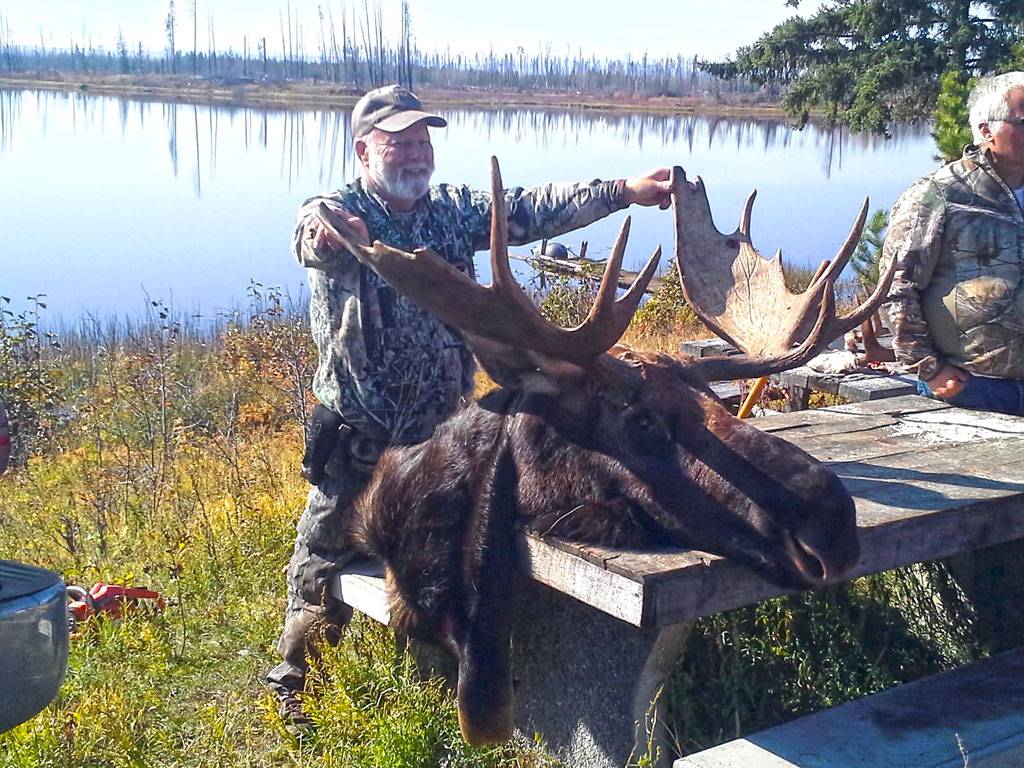 Moose Hunt at Batnuni Lake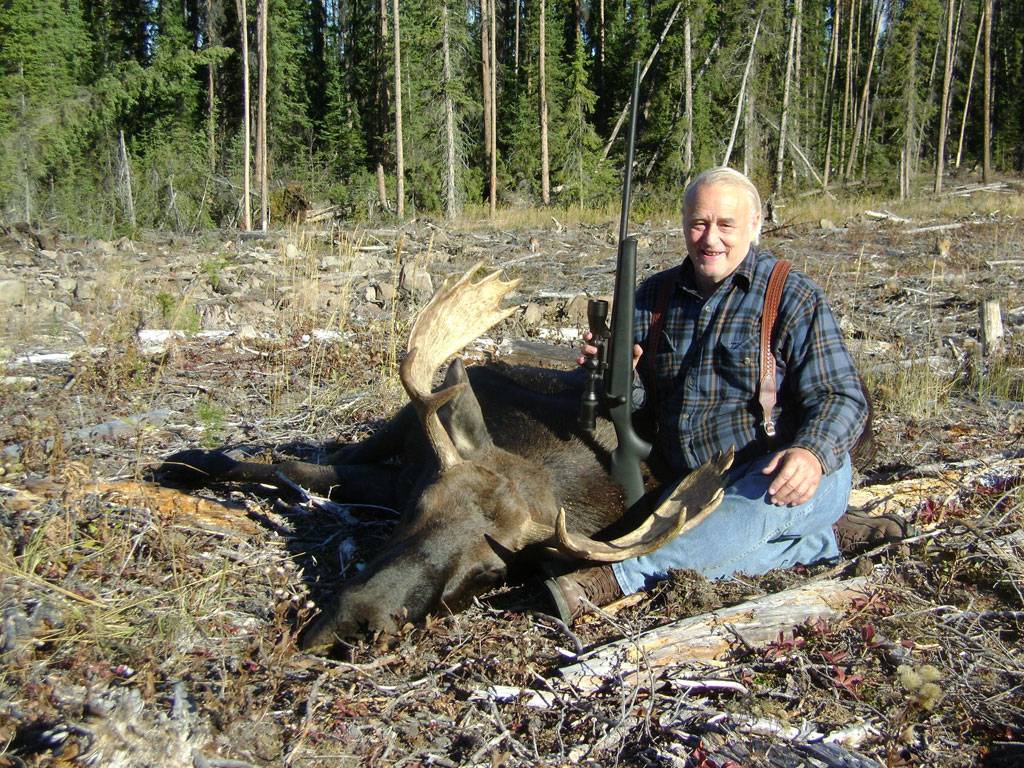 Fall Moose Hunt for Meat