NEWS POSTS AND HUNTING INFORMATION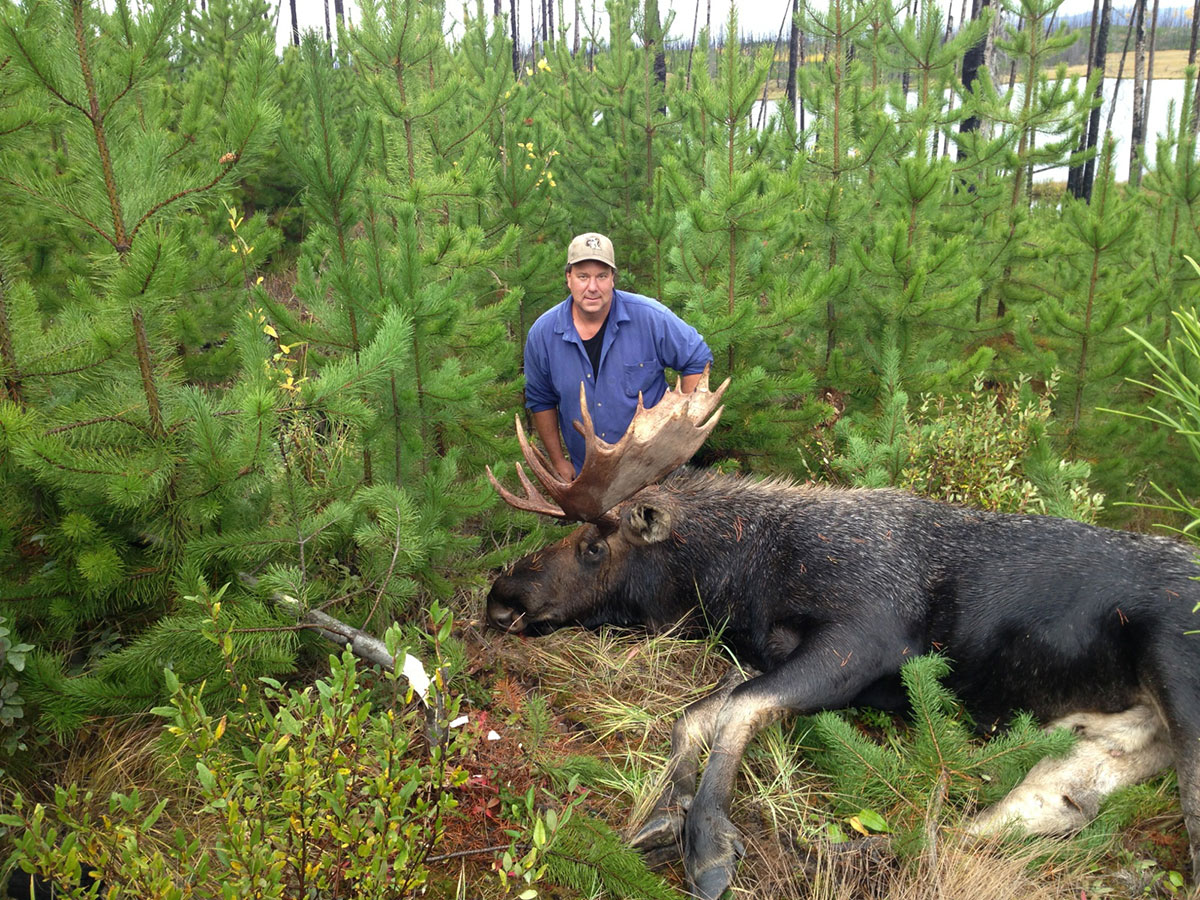 Shipping Meat from your BC Moose Hunt to the USA
A commonly asked question we get from our hunting guests is how to successfully transport meat from our location in BC to back home in the USA. Because most of our hunting guests travel long distances by either flying or driving, anxieties arise as to how to ensure your game meat makes it securely to your door. Hopefully this post will help answer this popular question, and subside any worries one might have surrounding shipping meat from Canada to the US, specifically from your BC moose hunt.
Get Your BC Moose Hunt Game Meat Processed
One main thing our hunting guests should keep in mind is that our Outfitter does not have a meat processing facility at camp. Harvested game will have to be taken to a professional butcher shop. The process of cutting and preparing the meat can take up to a week. You may want to be in contact with local butchers before your BC moose hunt to ensure their availability. Hunters who drive to our location will find it easier to deal with the processing timeline, as they usually can afford a certain degree of flexibility on their date of departure. Many hunters who drive to our location plan for the transporting of their meat home by bringing coolers. Because a moose can yield such a high volume of meat, some hunters even bring their own freezers and generators.
BC Regulations for Shipping Moose Meat to USA
All agriculture items have to be declared when crossing the border, and they may be subject to inspection by a CBP Agriculture Specialist at any port of entry. The inspection occurs in order to ensure the agricultural product is free of any plant pests and foreign animal diseases (CBP, 2015). Hunter harvested cervid carcasses, like meat from a BC moose hunt, may be allowed entry when the importer is the hunter. The hunter must present to the Customs and Border Protection officer official proof of this (CBP, 2015). The Outfitter will provide you with the necessary paperwork to ensure this process is as easy as possible.
As previously stated, the importer of the meat must be the hunter. Often, hunters who fly to the Outfitter for the BC moose hunt come to the conclusion that it is not feasible to bring the meat home; you cannot simply have the meat shipped. Airline restrictions on luggage are constantly changing, and the process of flying with harvested game could prove to be quite a financial burden.
Provide For Your Family with Confidence
If you are able to find success while hunting, being able to enjoy the harvested game is quite rewarding. Being able to cook and eat the meat from your BC moose hunt in the comfort of your own home is all part of the hunting experience. We want you to enjoy your harvest with friends and family. Hopefully this post has provided you with enough information to prepare you for the process of getting your meat from Canada to the USA.
The importation of wild game is subject to APHIS regulations; the provisions of The Federal Food, Drug, and Cosmetics Act, enforced by the Food and Drug Administration (FDA). For any further inquires contact the FDA at 1-888-723-3366 (CBP, 2015).