NEWS POSTS AND HUNTING INFORMATION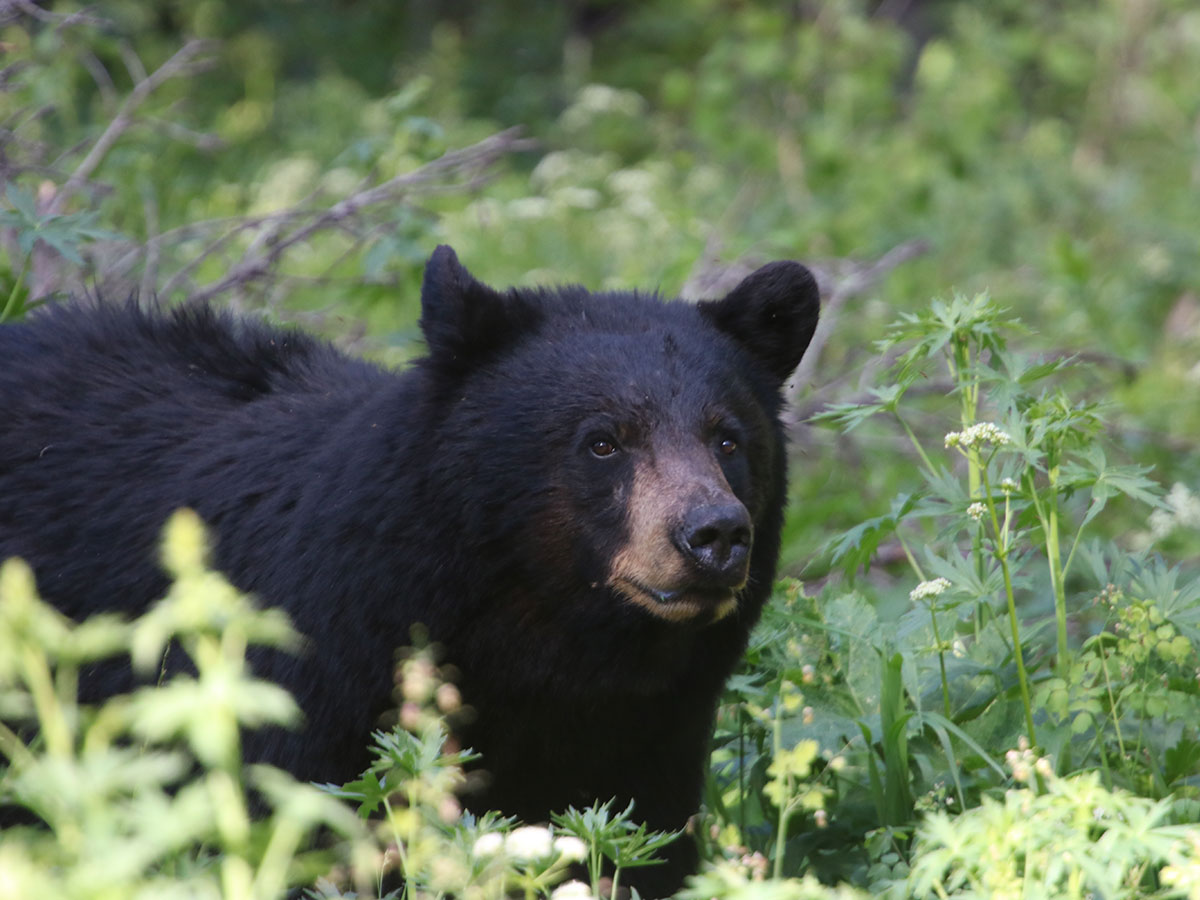 5 Tips for an Unforgettable Guided Bear Hunt in BC
The BC Wildlife Branch estimates that between 120 000 – 160 000 black bears roam this diverse province, making British Columbia bear hunting an exciting prospect for hunters from around the world. With the knowledgeable assistance of a professional guide, hunting sportsmen and women of all experience levels can witness the awe-inspiring adrenaline rush of spot-and-stalk black and color-phased bear hunting in British Columbia.
Tag a bear this fall season and enjoy an outdoor experience unlike any other. Here are our five tips for making the most of a guided bear hunt in BC.
1. Prepare to Persevere
Batnuni Lake Outfitters welcomes hunters with all levels of experience and physical fitness. However, we suggest that you maximize your time in the field by preparing beforehand. The Batnuni Lake guides pursue all big game targets with the spot-and-stalk method of chase hunting. This strategy requires some stealth and endurance in maintaining quiet in the presence of a bear. Batnuni Lake bear hunts also necessitate time on foot, walking through weather-primed terrain. Boost your fitness beforehand, with simple exercises or routine walks. As OutdoorCanada.com contributor Ken Bailey recommends, "whatever your physical condition, make every effort to get as fit as possible; you won't forgive yourself if the trophy of a lifetime escapes just because you couldn't climb that last ridge."
2. Use the Information Kit
The information kit you receive in the mail after booking a Batnuni Lake guided hunt provides you with a detailed list of gear suggestions and additional itinerary information. Read these materials as you prepare for your trip. The kits are developed and updated by seasoned British Columbian hunting guides, who want their clients to be ready for diverse weather conditions and spot-and-stalk conditions.
3. Go Scent-less
Black and color-phased bears possess a strong sense of smell, so leave your cologne and tobacco at home. Stick to unscented shampoos, soaps, laundry detergent, and deodorant during your stay at Batnuni Lake. The presence of potent scents like tobacco or alcohol can put bears on alert.
4. Practice Honesty
Bailey suggests, "Tell your guide if you have any health problems or physical limitations, or if you're taking medication or have dietary restrictions," before leaving for your guided bear hunt in BC. Batnuni Lake guides provide a range of transportation options for every hunt, so that clients are comfortable and confident during their trip. Speak up if you do not feel prepared for horseback transportation, for instance, and your guide will prepare an alternative. Pushing yourself to "keep up" against your health and fitness capabilities is not best practice in the wilderness.
5. Know the Rules
Batnuni Lake guides provide BC bear hunt clients with all necessary tags, licenses, and non-resident hunter preservation fund fees upon their arrival to camp. Be savvy of the British Columbian bear hunting regulations before setting out on your guided BC bear hunt, and enjoy the generous prospects that await you.
Conclusion
Black bear and British Columbia is a match made in big game hunting heaven. Experience exhilarating spot-and-stalk guided bear hunting with the expert leadership of a well-seasoned guide. For hunters of all ages, experience, and fitness levels, a guided bear hunt in BC can be a memory to share for years to come. Especially when you have taken the preparations to make it unforgettable.
Tell us about an unforgettable hunting experience that you have had. Was it in BC? Did you go with a guide?
Reference:  Bailey, Ken. "Going on a guided hunt." 7 May 2003. OutdoorCanada.com: