NEWS POSTS AND HUNTING INFORMATION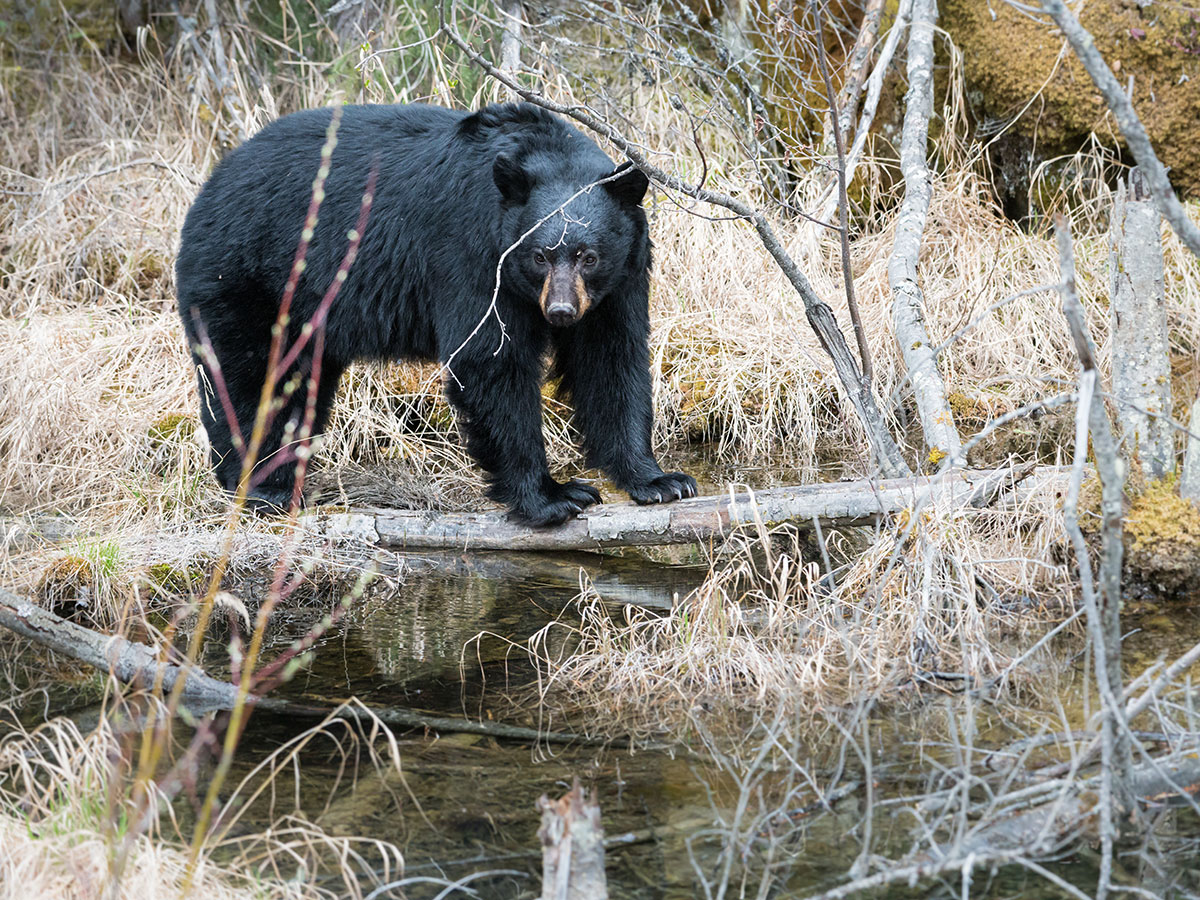 Essential Safety Tips for your Next BC Black Bear Hunt
There is no greater glory in a British Columbian black bear hunt than when you meet your match with respect in your heart, and victory in your hands, but these safety tips will ensure that your accomplishment will not risk your health.
When you partake in a hunting experience, you engage in an elegant and memorable connection with nature. Respect for the power of the animal you target gives you far greater reward in the end. With stealth, skill and patience, you overcome the obstacles set in your way by the animal you desire. This is a true accomplishment.
Respect for black bears requires an understanding of their colossal strength. Caution is essential. Black bears in BC are unlikely to attack unless wounded or threatened, but this does not subtract any meaning from their immense power. Know the process for self defence in the rare case you encounter a bear while unarmed.
BC Black Bear Hunt Safety Essentials
1. Your experienced guide 
For residents of Canada, a registered guide is recommended for your BC black bear hunt to ensure a safe and effective black bear hunting experience. Non-resident aliens of Canada are required by law to be accompanied by a registered guide. Read our blog post about non-resident alien BC hunting requirements. 
Your experienced guide will provide knowledgable guidance to boost safe navigation of  the hunting grounds, and is equipped to react in the extremely rare situation where a  black bear acts predatorily and is a threat to your well being.
2. Your ability to stand your ground
In an unarmed encounter with a black bear, you must be instinctively prepared not to turn and run. Instead, back away slowly, always facing the bear and try to create as much space as possible.
3. Your patience 
This video of black bear encounter in Fort McMurray shows how long it can take to safely fall off the radar of a black bear. Just as a successful BC black bear hunt requires patience, savings yourself during an unarmed encounter does too. Fight the urge to run away. Remain patient.
Have a Successful BC Black Bear Hunt with Safety
Safe and fun black bear hunting starts with respect and knowledge. Before you embark on a BC black bear hunt, speak with an experienced guide so that you know what to expect and how to prepare. Adventure abounds in British Columbia, and you are sure to come home with epic stories and happy memories.