NEWS POSTS AND HUNTING INFORMATION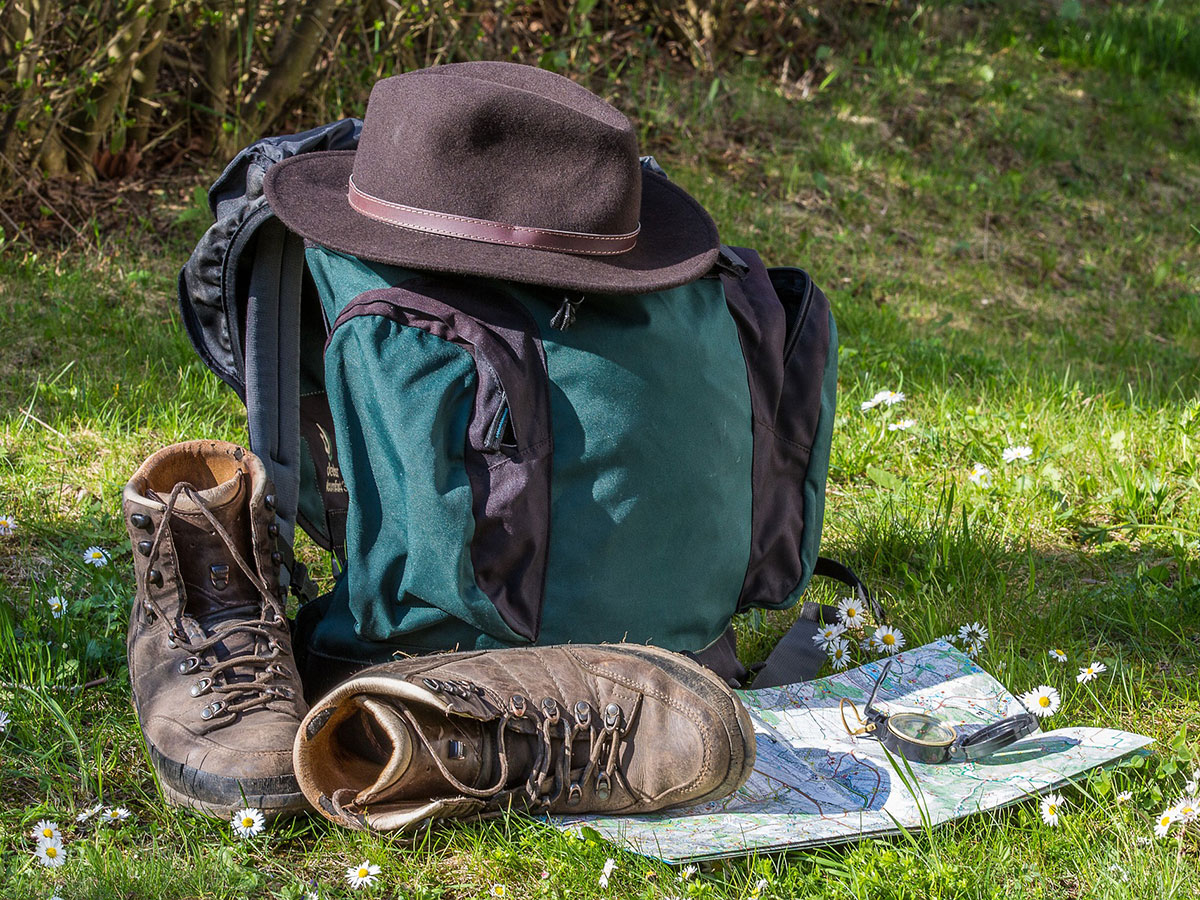 Black Bear Hunting in Canada: 5 Essentials for your Packing List
If you want the best spot-and-stalk hunting in Canada, look no further than British Columbia," writes Jim Zumbo of Outdoor Life Magazine. With a healthy black and colour-phase bear population, our region of Canada is an epic place to tag a giant black bear. So if you're in the planning phase of getting a trip together, consider British Columbia.
Packing for your BC black bear hunting trip
First time hunting in Canada? You're going to want to pack smart. Here are 5 essentials for your BC black bear hunting trip.
1. Boots 
Don't go home from the hunt early because of boot issues. Blisters, beat up feet or a cringe-worthy breakdown of your boots are just lousy reasons to leave without a trophy. And when you're black bear hunting in our region of Canada, you'll be trekking across rivers, beaver swamps and go for a high quality brand like Meindl or Hanwag. And if you're purchasing new boots, plan to buy a few months in advance of your black bear hunting trip so you will have plenty of time to break them in.
2. Base Layer
Like your boots, you're going to want to invest in good base layer items for spot and stalk black bear hunting in Canada. Merino wool is the go-to choice for quiet, itch-less comfort that keeps you warm even when wet. Extra bonus: merino wool has anti-stink properties to keep you scentless in the wild. Our favourite brands include Smartwool and Firstlite.
3. Personal Amenities
There's nothing like an adventure in Canada to relieve stress and help you escape from it all. What's especially convenient about black bear hunting trips in Canada at Batnuni Lake Guides & Outfitters is that we take care of most equipment and accommodation needs, including your meals and all of the necessary paperwork. It's up to you to take care of is personal amenities including toiletries and any personal prescription medicine.
4. Rain Gear
British Columbia, Canada has its fair share of unpredictable weather conditions. Better safe than sorry, right? Bring rain gear to ensure protection and comfort in case of watery climes. We recommend sticking to truly waterproof gear, such as Helly Hansen Impertech or Gore-Tex.
5. A Great Attitude 
The opportunity to go black bear hunting in Canada is a privilege for many and a once-in-a-lifetime experience for some. Besides the spectacular hunt, there is the relaxation of nature and solitude of the wild to enjoy. Bring a positive attitude with you to camp and you won't go away disappointed. Success is yours for the taking, so why not enjoy the ride?
Questions about black bear hunting in Canada?
Chat with a knowledgable guide from Batnuni Lake Guides & Outfitters in British Columbia to learn more about black bear hunting in Canada. The Nechako Plateau region offers a rich and diverse population of black and colour-phase bears ranging in size from 5 to 7 1/2 feet with some weighing as much as 500 lbs. Space is limited for our fall season, so book now to get in on the action!​
References: Zumbo, Jim. "Best Bear Hunts" OutdoorLife.com http://www.outdoorlife.com/articles/hunting/2007/09/best-bear-hunts