NEWS POSTS AND HUNTING INFORMATION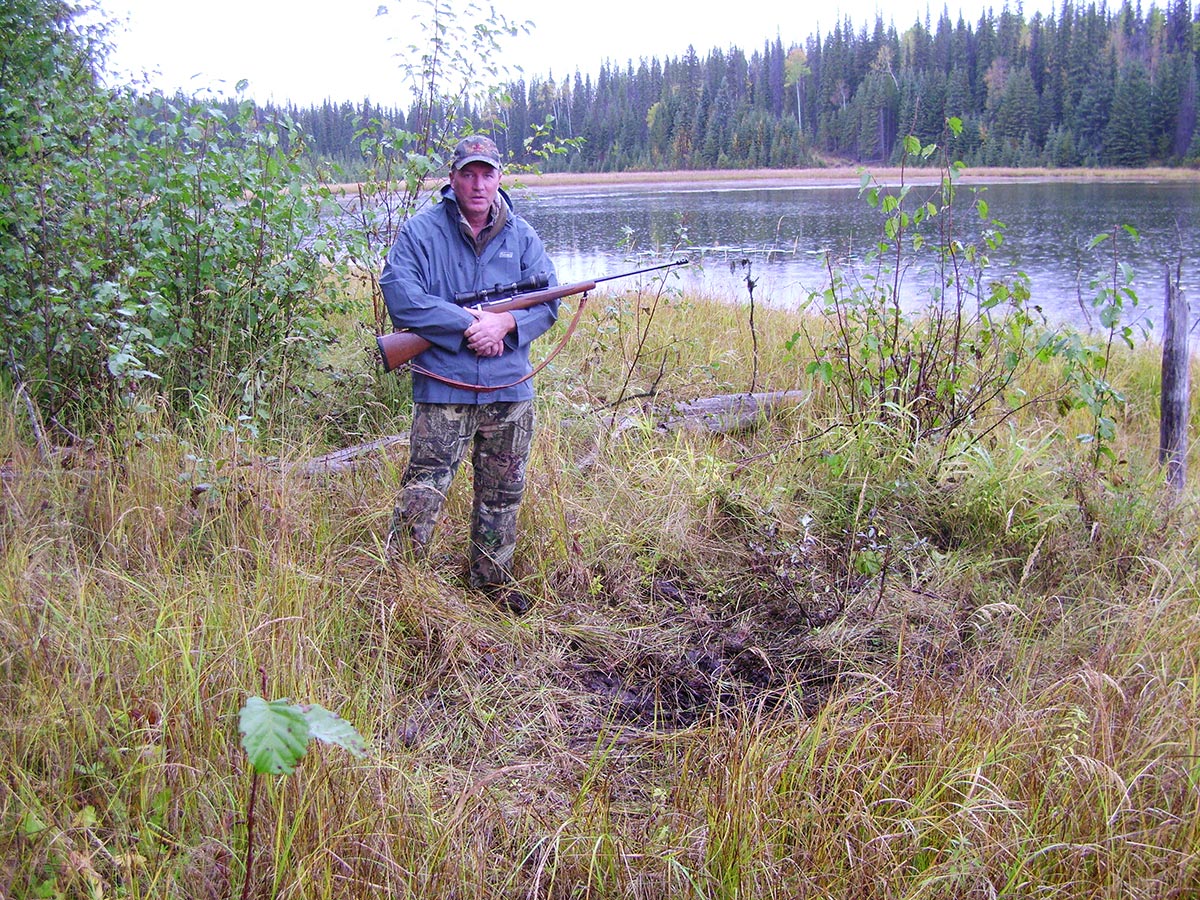 Spot and Stalk: The Truest Form of BC Black Bear Hunting
In the dense wilderness of the Nechako Plateau, the British Columbian black bear looms ominously over its kingdom. High on the food chain, the BC black bear does not fear a lurker in the brush. This provides an opportunity for hunters- an opportunity that must be pursued with respect. No hunting method ensures a more rewarding and respectful experience than spot-and-stalk. We call it the truest form of BC black bear hunting.
Spot-and-stalk hunting has several unbeatable benefits:
New hunters have the opportunity to hone valuable field skills, such as stealth, patience, endurance, and precision.
Hunters experience the unforgettable thrill of the chase. BC black bear spot- and-stalk hunting requires a heady mix of patient observation and pulse quickening movement across rugged terrain. Instead of lazily waiting around for a black bear to come to bait, our hunters must take action. Nobody leaves unsatisfied.
Spot-and-stalk upholds fair chase ethics. Baiting essentially tricks the black bear into submission, which gives the hunter an unfair advantage over his prey.
Hunters locate the target they want to pursue based on their evaluations from afar, making efficient use of their time in the field. Spot-and-stalk is the preferred strategy for harvesting a trophy.
On spot and stalk BC black bear excursions at Batnuni Lake, our guides accompany hunters 24/7 to ensure safety and success in the field. With over sixty years combined experience, our guides have keen judgment skills to also ensure dozens of bear sightings every day.
Hunters take in the epically rich British Columbia landscape, brimming with diverse animal and bird life. From high vantage points where we wait for BC black bears to come into view, the spectacular scenery provides patient hunters with remarkable beauty.
Bowhunters have the unique opportunity to hunt a BC black bear eye to eye. They must harness stealth and patience to come within close enough range to hit the vital organs. Exhilaration on a whole new level.
Spot-and-stalk hunting helps maintain a healthy black bear population in British Columbia. It's the sustainable choice for hunters who anticipate black bear hunts in BC in the years ahead.
Conclusion
Harness the highest sense of hunting accomplishment in British Columbia, home of "the best spot-and-stalk hunting in Canada" (Outdoor Life editor Jim Zumbo). On a British Columbia guided hunt, you conquer the formidable black bear with ethical determination and skill-testing strength. The personal rewards far surpass the magnificent pelt you take home. Discover it for yourself. Book with Batnuni Lake Outfitters for an unforgettable black bear guided hunt. Click here to learn more!​
Reference: Zumbo, Jim. "Best Bear Hunts." Outdoorlife.com: http://www.outdoorlife.com/articles/hunting/2007/09/best-bear-hunts