NEWS POSTS AND HUNTING INFORMATION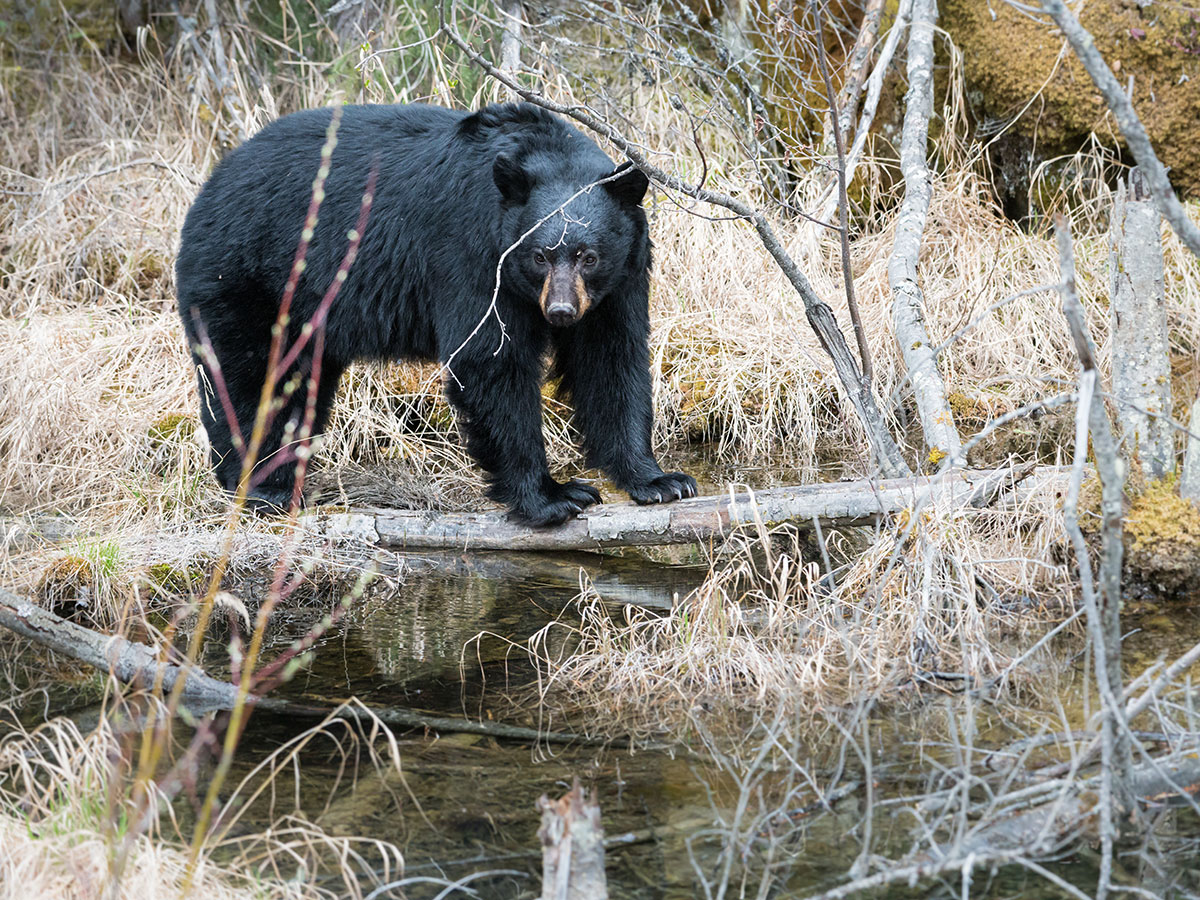 Should I Take My Kids on a BC Bear Hunt
If your child is over the age of ten, the short answer from Batnuni Lake Outfitters BC Bear Hunt guide and co-owner Jim Linnell is: "You bet!"
A BC Bear Hunt Makes for Lifelong Family Memories
By introducing your child or children to the experience of hunting from an early age, you establish a sense of outdoorsmanship in them that can last a lifetime. Think about your own heritage as an enthusiastic hunter; was it a parent, grandparent or step-relative with whom you discovered your love for hunting?
Linnell can recall the stories of clients who remember hunting with their family members over sixty years or more ago. Even after many decades have passed, these hunters can recite detailed memories of their first hunt.
The world is changing at a rapid pace, and Linnell believes it won't be the smart phones or computers young people remember receiving and treasuring for all their lives; it's the memories made on outdoor trips such as a BC bear hunt that will shape their character and provide them with irreplaceable stories of bonding, challenge and connection with others. What will your children talk about to friends and family in twenty or thirty years? What do you hope for them to hold dear?
Ready to Take Your Kids on the Adventure of a Lifetime?
If a BC bear hunt or moose hunt with your kids is on the bucket list, the only condition you will need to consider is the age of your children. As referenced in the 2016-2018 Hunting & Trapping Regulations Synopsis for British Columbia:
"No one under the age of 10 may hunt. A person who causes or allows a person under the age of 10 to hunt commits an offence."
The supervising hunter must be 18 years of age or older and hold a hunting license. For more information on the requirements for accompanying a person aged 10-17 in British Columbia on a hunt, check out the 2016-2018 Hunting & Trapping Regulations Synopsis for British Columbia.
Applying for a Hunting License for your Child
If you are prepared to take your child aged 10-17 on a BC bear hunt, you will need to sign an Acknowledgement of Responsibility form in order to obtain a Youth Hunting License.
Your child will not need to complete a complete a hunter training program prior to applying for a hunting license, but you will need to ensure you meet the prescribed qualifications and licensing in order to supervise.
Safety for Hunting with Kids
From 2005 – 2013, there were fifteen deaths related to hunting in British Columbia, and only two these were due to gunshot wound – both victims were adults. When under the educated supervision of a professional hunting guide and licensed guardian, hunting in BC is very reasonably safe for kids.
Tips for Choosing Your Kid-Friendly BC Bear Hunt
Maximize your opportunity for making fun, life-long memories by planning ahead for good weather, a variety of activities, and a high success rate.
Your trip should feature comfortable terrain based on the child's age. Consult with a BC bear hunt outfitter to assess your best options.
Keep it fun – you're there to explore together and bond as a family. Don't let unrealistic expectations for what you're taking home impact the trip in a negative way. And as with anything new, it might take some time for your child to be comfortable with shooting a gun. Establish a low-pressure environment to allow the child to go at her or his own pace.
Focus on safety – lead by example by practicing safe gun handling.
Prepare appropriately – ensure your child's packing list is accurate for the climate and terrain you are expecting to face for your BC bear hunt.
Most importantly: be present in the moment – "You will never give days back that you share with your children, let alone time in the outdoors together," says Linnell.