NEWS POSTS AND HUNTING INFORMATION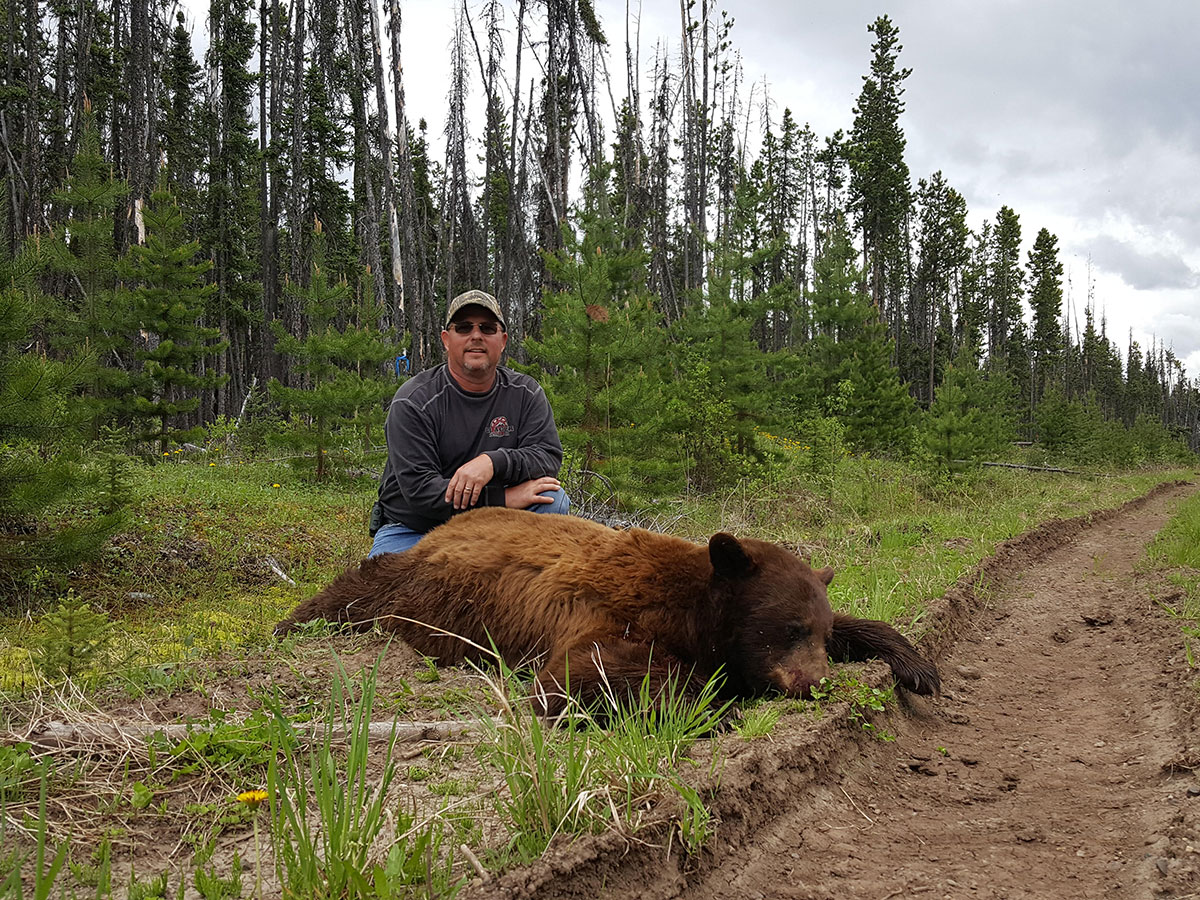 Tag a Color Phase Bear in British Columbia
The mysterious British Columbia color phase bear offers hunters an opportunity unlike any other in the world. With no conclusive explanation for their diverse colorations, the scientific community is left with a scattering of theories for these unique beasts that are part of the black bear species. While the debate carries on, the color phase bear's well-furred rug increases in value and prize quality. Collectors are drawn to the inexplicable beauty of a richly coated color phase bear. Tag one for yourself this spring in British Columbia!
As home to over 150 000 black bears, British Columbia has a dry terrain with sparse vegetation and ample open ground. The environmental theory for black bear coloration suggests that the high population of cinnamon, blonde, and brown black bears in British Columbia is a result of the need for camouflage in this barren terrain.
Indeed, our hunters take home tags full of thick-coated color phase bears of these variations every spring season. Last year, we experienced a 97.5% success rate on our guided hunts for BC color phase bears. In our 2500 square miles of timber, logged areas, and bodies of water, hunting pressure is very limited. Color phase black opportunity is therefore plentiful.
Climate adaptation is another potential explanation for the plentiful color phase bear population in British Columbia. As Bear Hunting Magazine contributor Al Raychard says, "a bear's black fur can heat up to 180 degrees in the summer sun, so lighter colored bears in the more open west are less susceptible to heat stress." Like a shield from the warm springtime climate in British Columbia, color phase variations could regulate the bear's body temperature.
With two types of heavy hairs coating their robust bodies, black bears absolutely require relief from high temperatures! These rugs possess such high value, that hunters often disregard size for color in their quest for a color phase tag.
And so you should, too. As Fair Chase in North America author Craig Boddington says, "With any of the unusually colorations, you really can't hunt for size," noting how color phase bears tend to be smaller beasts. However, the expansive diversity in our British Columbia region has something for everyone. "If you prefer size over color," says Boddington, "you can hunt for that instead."
However, we've had clients take home color phase bears large and small. Most hunters with the intention to take a color phase bear prefer a smaller beast with exceptional coloration, though the massive black bear population in British Columbia ensures that "you never need to feel like a black bear that you pass up is the only one you'll ever see" (Boddington).
So what are you waiting for? Large or small, cinnamon or brown, a color phase bear is yours for the taking on your guided hunt in British Columbia. We have exciting footage (http://www.youtube.com/watch?v=0wFbg2tZwkU) of color phase hunting in action at Batnuni Lake. Take a look, and learn more about our thrilling color phase bear hunting packages today!​
References:
Boddington, Craig. Fair Chase in North America. Boone and Crockett Club, 2004.
Raychard, Al. "The Quest for a Color Phase Bear." Bear Hunting Magazine. Jan-Feb 2012: http://www.bear-hunting.com/articles/Color%20Phase%20J-F%20'12.cfmf